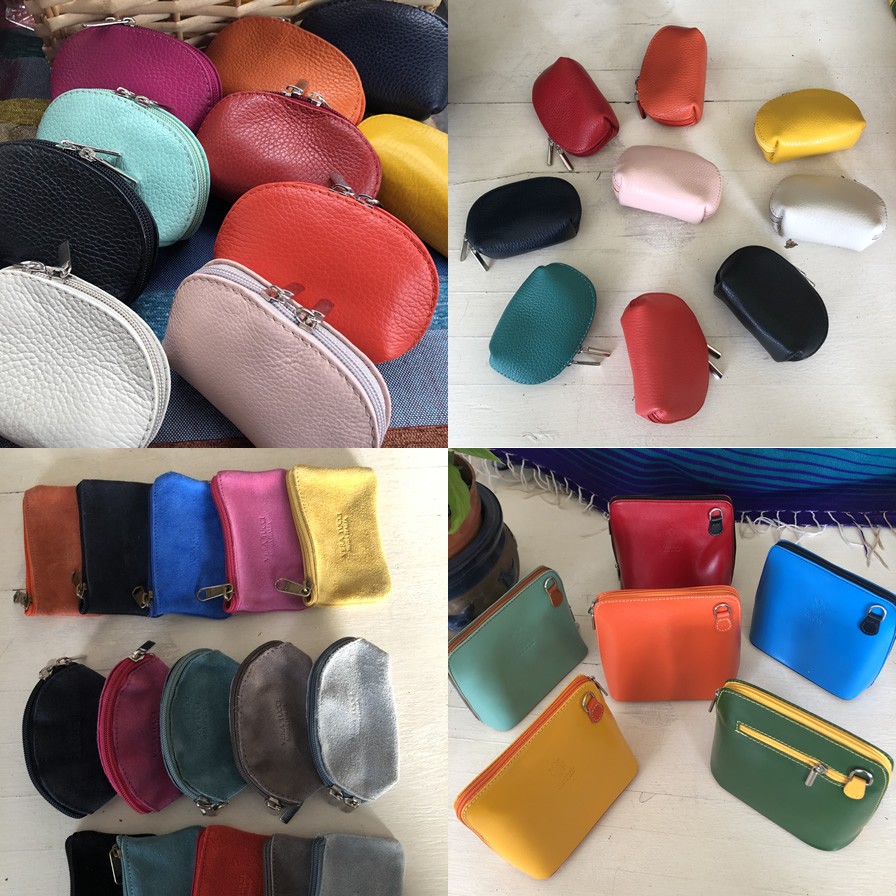 As my business has evolved I have aimed to formulate the components of a complete outfit. This has now included handbags and purses in felt. However, this has now evolved and developed to include leather goods.
Having researched different styles and stockists, I have selected Italian, leather goods as the most becoming to accessorise the Italian linen clothing that I sell.
However this has now progressed and developed to include both leather and suede options.
I am also also open to individual orders and requests for particular items for special occasions or present selections.
How to purchase an item
Simply complete the form below, including the product type, colour and quantity you are interested in, and I'll get back to you to arrange the transaction & delivery.
You can also purchase through my Facebook page. Click here for more information.
Credit cards accepted